Corelogic, the leading provider of economic data relating to the housing industry has just released their latest quarterly report.
Not wanting to bore you with the details, I have selected a couple of pages which caught my eye, which I feel show the ongoing strength of the housing market.  If you want to trawl through the full report, go to: http://www.corelogic.com.au/reports/chart-pack.html?utm_source=Marketing&utm_campaign=CPR09JAN17&utm_medium=Email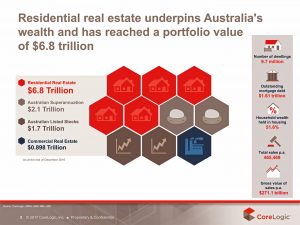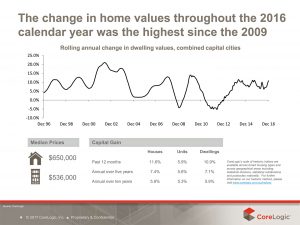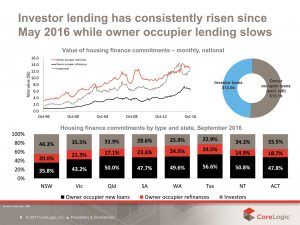 Shane Spence Real Estate is celebrating 20-years in our Fairlight office.  Over that time we have serviced the real estate needs of our clients in Fairlight, Manly, Balgowlah, the Northern Beaches and across Sydney and NSW.
If you are looking to do anything in real estate; buy, sell or rent feel free to call us and have a confidential chat with either Shane Spence or Kevin McCallum.  We are here to help.