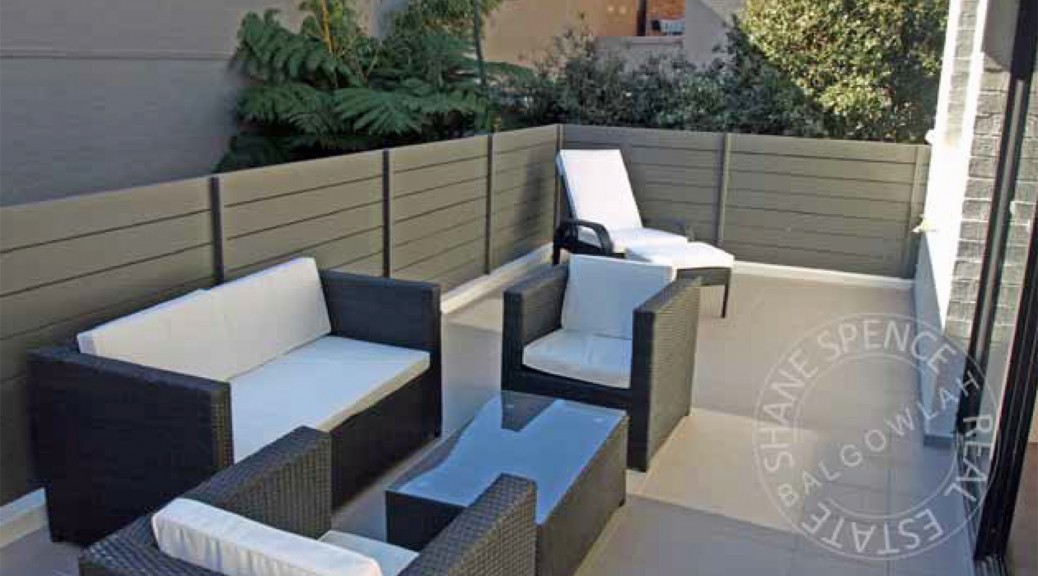 Balgowlah Market Report 19 August 2016
Shane Spence Real Estate is currently marketing a property at 2/468 Sydney Road, Balgowlah, which is a brand new turn-key property comprising 3-bedrooms, 2-bathrooms, 1-car space top floor Duplex style strata title unit with 2-balconies and a garden courtyard on title.
It is appropriate that we stop and examine the Balgowlah market for the last 6-month period.
We have just completed a search of data supplied from RP Data Corelogic and the following information is the result of this search.
Since 19 February 2016 to 19 August 2016
Sales
                                                   Number         Low                 High               Median
All Residential Dwellings                   98
Houses                                             30       $1,340,000       $4,300,000        $1,850,000
Units                                                 68          $495,000       $1,800,000           $820,000
In annual rate of increase for the last 10-years is 6.6% and in total for the last 5-years is 49.2%
Rentals
                                                   Number         Low                 High               Median
                                                                        $PW                 $PW                 $PW
All Residential Dwellings                   171
Houses                                             46                 $670              $2,400              $1,250
Units                                               125                 $375              $1,700                 $590
Based on these sale and rental values we can see that for a median priced house, we could calculate the gross rental return as being:
($1,250 x 52) ÷ $1,850,000 = 3.5%
This is interesting although not entirely accurate as we are not necessarily comparing apples with apples.  The median house was either 55 Seaview Street, Balgowlah (2-bed, 1-bath, 1-car) or 7 Lombard Street, Balgowlah (3-bed, 2-bath,1-car).  In comparison, the median rental property was 6 Bentley Street, Balgowlah, which was a 4-bedroom, 2-bathroom, 1-car property.  We can conclude therefore that if we were to calculate gross rental returns on comparable properties that we may end up with a figure of around 2.8%.
2/468 Sydney Road, Balgowlah
Champagne twilight inspections Friday 5:30PM, Saturday 11:00AM or Inspect Monday to Friday by appointment
On-Site Auction 12:00PM Saturday, 3 September 2016.  Price Guide $1,220,000 to $1,320,000.
Shane Spence Real Estate is proud to offer this brand new, never lived in 3-bedroom, 2-bathroom top floor duplex style strata titled unit.  Spaciously proportioned with over 200sqm on title of which over 60sqm comprises outdoor living space including your own private pet friendly courtyard.
With a nearby gymnasium, local café, walking distance to local schools, parks and golf courses this property falls within the catchment area of Manly West Public School.  Make your choice to shop at Balgowlah or Seaforth shopping centers or catch the weekend bus straight to Manly Beach and back home.
This smartly designed property with voluminous floor space and enhanced by 3 meter north facing vaulted ceilings takes maximum advantage to create a quiet, bright and private oasis and yet is conveniently located close to express city bus routes.
You?  You may be a young family looking for a home with space to grow into, somewhere for your children to play and keep a pet.  Maybe you are down-sizing and looking for a convenient location in a newly built home, with all the comforts that come with buying a property with nothing much else to do other than adding your own décor.
Shane Spence of Shane Spence Real Estate has been Fairlight's leading real estate agent since 1997.  We have regularly set market records for both sales and rental properties, most notably our recently sale at 26 Parkview Road, Fairlight, where we achieved a remarkable result selling an unrenovated 3-bedroom, 1-bath,0-car semi-detached house under the hammer for $2,000,000.
In the event you are interested in buying, selling or leasing a property in the Manly, Fairlight or Balgowlah areas, do not hesitate to contact Shane Spence 0412 226 722 or Kevin McCallum 0429 494 854