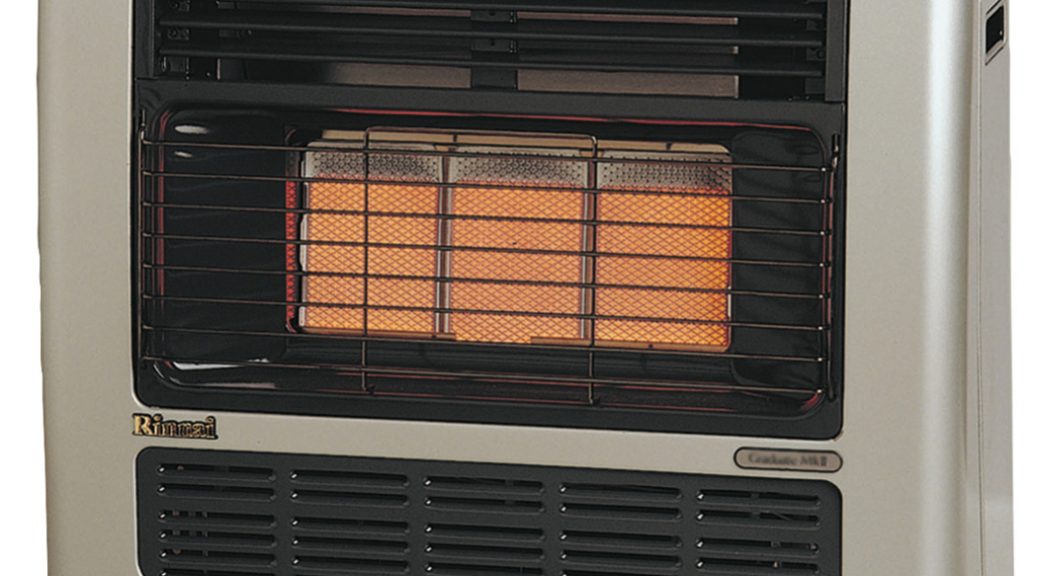 Reproduced from an email sent by Bell Contracting 
The cold snap has definitely hit Sydney and its set to stay for the next few days.
With this colder weather settling in, many people often dust off the cobwebs and bring out their room heaters.
Last week was Carbon Monoxide Awareness week, which aims to raise awareness of carbon monoxide poisoning across Australia and to advise on preventative measures that people can take to reduce the risk.
Half of Australian households are at risk from the effects of Carbon monoxide and they don't even know it.
What Is Carbon Monoxide?
It is a toxic gas with fumes impossible to see, taste or smell. It is often referred to as the "silent killer" as its effects can be deadly and you can die from inhalation before you are even aware of it.
How Is It Produced? 
Carbon monoxide (CO) is produced by the incomplete burning of various fuels, including coal, wood, charcoal, oil, kerosene, propane, and natural gas.
Who Is At Risk From Carbon Monoxide? 
All people and animals are at risk for CO poisoning. Certain groups such as pregnant women, unborn babies, children, the elderly and people with chronic heart disease, anemia, or respiratory problems are more susceptible to its effects.
Which Domestic Appliances Can Produce Carbon Monoxide? 
Any appliances that use gas, oil, kerosene, or wood can produce carbon monoxide. The most common fuel burning appliances that can produce carbon monoxide around the home are: 
Gas Space Heaters

 

Gas Wall Furnaces

 

Gas Central Heating Systems

 

Gas Decorative Log Fires

 

Gas Hot Water Heater Service

 

Gas or Wood Stoves & Ovens

 

Wood Heaters

 

Gas Refrigerators

 

Charcoal/Wood grills

 

LP Gas BBQ

 

Portable Camping Gas Stove (Butane/LPG)

 

Gas Patio Heaters

 

Gas or Petrol Driven Generators

 

Motor Vehicles

 
Operating these appliances in poorly vented or enclosed spaces or where vents, chimney and flue-pipes are blocked can increase the chances of carbon monoxide being produced.
Danger signs to look out for around gas and other fuel-burning appliances include: 
Sooting, yellow or brown staining on or around walls, ceiling or below the appliance.

 

Excessive condensation in the room where the appliance is installed.

 

Lazy yellow or orange coloured gas flame, rather than a sharp blue one Note: gas log fires have yellow flames for a decorative effect.

 

Pilot lights that frequently blow out.

 

Peeling paint above the appliance.

 

Sooting flecks on the ground and underneath appliance.

 
Symptoms
Knowing what to look out for is the first step in combating carbon monoxide poisoning. Carbon monoxide causes mild effects that are often mistaken for the flu. They include:
Headaches

 

Dizziness

 

Nausea

 

Breathlessness

 

Fatigue

 

Visual problems

 

Pains in the chest or stomach

 

Disorientation

 

Erratic behaviour

 

Collapse

 

Loss of consciousness

 
Only a licensed gas fitter should test, inspect and service your gas appliance.  Call our office today on 1800 80 99 77 to schedule in a service of your gas appliance. Servicing your gas appliance not only saves you money… It could save your life.
From The Team At Bell Contracting
All information was sourced and can be found on the Chase & Tyler Foundation website. https://www.chaseandtyler.org.au/